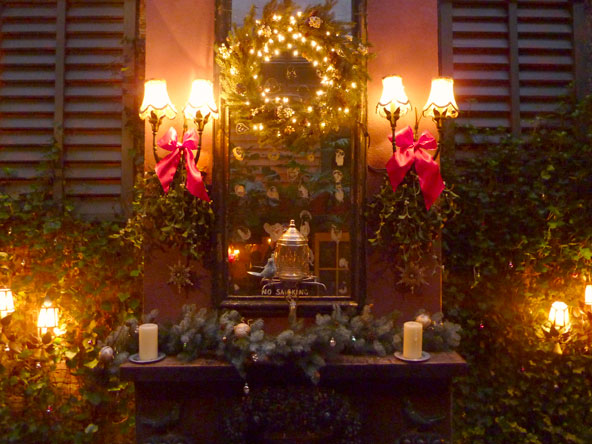 Thank you Rita for the mention on your NY Times Blog!
"They [CFD] have the best fir garlands, some already strung with lights, sprigs of mistletoe and other white and red berries."
Rita Konig, decorator maven and contributor to British Vogue and Domino, creates stunning holiday decor for the Waverly Inn in the West Village. She expertly mixes real and artificial holiday greens, including our pine garlands and mistletoe.  A good tip by Rita is, "In restaurants, everything you use has to be fake — both for fire safety, and since the fir dries out too fast and the needles fall into customers' soup, which interferes with the cheer." At CFD, we make sure to carry fire-retardent holiday greenery.
Keep up with lovely Ms. Konig on her weekly blog at http://tmagazine.blogs.nytimes.com/tag/inside-out/