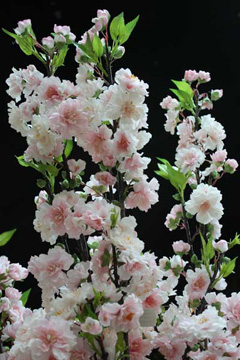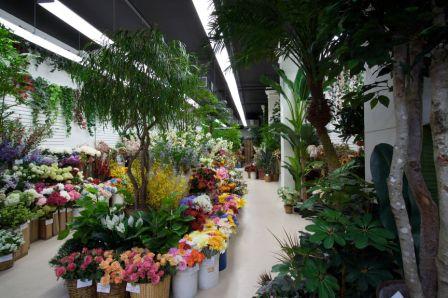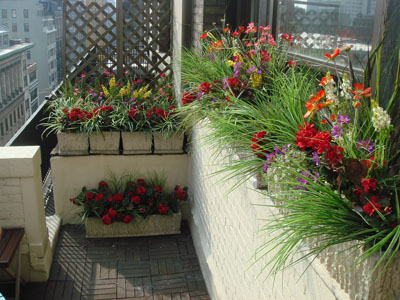 CFD (Center of Floral Design) has been a wholesaler of natural-look silk flowers, plants, and trees in New York's Chelsea Flower Market for over 20 years.
We work with designers in all fields including in interior decoration, commercial displays, and film/television set designs. We strive to offer the best silk floral and green products. For example, our silk trees are designed branch by branch and built by hand on location. In addition, we carry an exclusive designer line of silk flowers and accessories which are manufactured up to our highest standards.
We provide the largest selection of designer-quality silk in the Northeast U.S. and we also have the ability to custom design products at our factories, given a minimum volume. (Please inquire for details.)
We welcome you to come visit our 5000 square foot showroom located in the heart of the New York Flower District at 145 W. 28 Street to experience the most convincing silk flowers, plants, and trees in the industry.

Sample list of CFD Clients:

A Proper Place
Alice in Wonderland (Musical)
Anthropologie
Blue Bloods (TV Series, CBS)
BR Guest
Brooks Brothers
Brooklyn Academy of Music
Calvin Klein
Calypso St. Barth
Club Monaco
The Early Show (TV Series, CBS)
Elementary (TV Series, CBS)
Estee Lauder
Faconnable
FAO Schwartz
Gant
Gotham (TV Series,NBC)
Hackett London
Hickey Freeman
J.Crew
Jimmy Kimmel Live (TV Series, ABC)
Jo Malone
Kate Spade
Law & Order (TV Series, NBC)
Law & Order: SVU (TV Series, NBC)
Lord and Taylor
Macy's
Madam Secretary (TV Series, CBS)
Metropolitan Opera
Michael Kors
Mr. Robot (TV series, USA Network)
NY & Co.
Ralph Lauren
Rockrose Development Corp.
Roundabout Theatre
Royal Pains (TV Series)
RSA Films
Saturday Night Live (TV Series, NBC)
Signature Theatre
South Pacific (Musical)
The Americans (TV Series, FX)
The Good Wife (TV Series, CBS)
The Jane Hotel
Tommy Hilfiger
Tory Burch
Vanderbilt Hall
Vineyard Vines
White Collar (TV Series, USA)